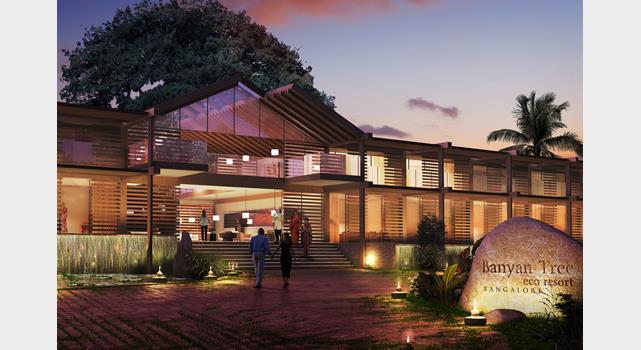 London and Brighton-based architect Mohsin Cooper has released new images of a luxury eco hotel and spa retreat planned for a site 17 miles from Bangalore, India.
The 9,450m2 Banyan eco hotel and spa retreat is being developed in partnership with engineering consultancy Hurleypalmerflatt and is based on a strong sustainability principles, architect Abe Mohsin said.
"We have secured the interest of several major hotel operators and will be taking the project forward with one of them in the near future," he said.